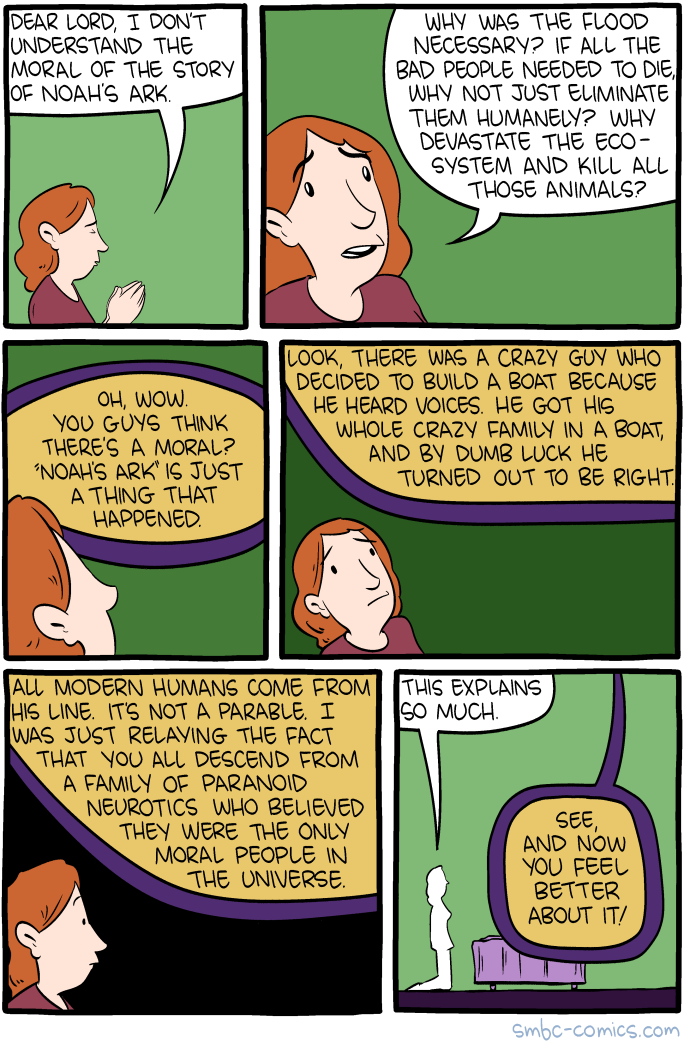 Click here to go see the bonus panel!
Hovertext:
I mean, the rainbow thing is just a phenomenon due to refraction. How self-centered do you have to be to think it's just about you?
New comic!
Today's News:
Geeks! Just about 10 days to get in your submissions for BAHFest Seattle and BAHFest San Francisco. We're going to have some really awesome geeks on stage, so please submit soon for your chance to be part of things!